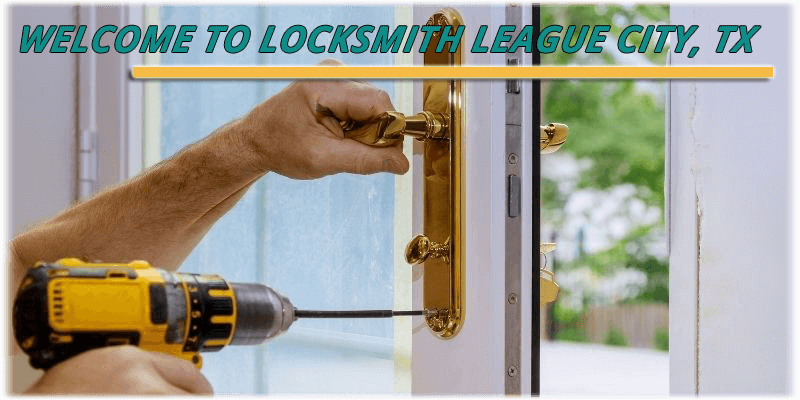 Does your home or business need lock rekey services in League City, TX? With over a decade of experience rekeying locks, our League City, TX, team serves residential and commercial clients. Lock rekeying is usually the most cost-effective and efficient method for changing your home or office locks. We provide 24-hour lock rekeying services anywhere in League City, TX. It is also important to manage your locks periodically to ensure your safety. Please contact us and dial (281) 336-8534 immediately if you need lock rekeying or lock replacement services!
We Can Rekey Any Lock!
As a result of today's technology, every team member can rekey any lock or deadbolt available at Home Depot or Amazon. With state-of-the-art rekeying tools, our technicians in League City, TX, can quickly rekey locks on house doors at a lower cost! Our residential services are only the tip of the iceberg. Most business owners know us as the company to call when they need a commercial lock rekeyed that no one else can do! Rely on us to give you a fantastic assistance!
Lock Rekey Expert in  League City, TX!
Will rekey your door locks to ensure your safety. Maintaining the security of your doors is essential, regardless of whether you own a business. As a dependable and skilled company, we can provide timely and professional service to protect and secure your property. We have well-trained technicians available 24 hours a day, seven days a week, and we can drive to your location in no time. Our experts are also licensed and bonded, so we guarantee they will provide you with the best possible service. In addition, we will come to you at any time of day or night to help you rekey your lock if you need lock rekey service in League City. So contact us anytime if you need us in League City, TX.
Rekey Locks on Your House or Condo
As a recent mover to the League City, TX area, you must consider rekeying every exterior lock on your new home. Many former owners may still have copies of your keys in their possession. You and your loved ones will be 100% safe if you have your locks rekey or replaced completely. However, even if you have lived there for quite some time, you may still have some keys. We are here to make your place safer. Call us!
So Why Do People Choose the Lock Rekey Process?
Good question! There are numerous benefits of rekeying the locks at your apartment, house, or office in League City, TX. Probably the most important one is when you move into a new house. The only way to find out who has a copy of your house key is to rekey all of them. It's also a good idea to do it in case your keys are lost, and you want to ensure they're not stolen and will likely be used in the future. So don't risk losing anything valuable! Our lock rekey in League City, TX, is the most exceptional assistance you can get.